Archive for Nelly Furtado
Coldplay, Flo Rida, Nelly Furtado, Timbaland, Jordin Sparks, Lady Gaga, Black Eyed Peas, Mario Winans, Katy Perry, Metro Station, Ne-Yo, Behind These Hazel Eyes, Eiffel 65, Jason Derulo, DJ B-Man This post was submitted by DJ B-Man.
Tiesto really has the Midas touch – there's not a remix of his that I don't like. He's doing a world tour at the moment. Check out tickets to see him in Athens, http://tidd.ly/237ce01c or in Glasgow and Ibiza: http://bit.ly/a7UB7U Tiesto remix on Amazon UK Tiesto remixes on Amazon USA
This is cool. Check out the good quality mp3 on http://thedgpro.wordpress.com This post was submitted by Angga.
Another Robin Skouteris mashup here, this one combines Rihanna, Justin Timberlake, Beyonce, Timbaland, the Black Eyed Peas, Britney Spears, Nelly Furtado and probably a few more I didn't write down: * Rihanna – Rude Boy * Timbaland feat. Justin Timberlake – Carry Out * Missy Elliott – Get Ur Freak On * Missy Elliott – [...]
It's pretty much given that these Slof Man remixes are going in now, as this is the third on the bounce that I've heard at this high level. This is the Slof Man dubstep remix of Nelly Furtado's "Turn off the Light". Enjoy. This post was submitted by Remix Admin.
Big mashup of a few big tracks from the past few years. Here we have Robin Skouteris mixing the following together into one mashup: Timbaland feat. SoShy & Nelly Furtado – Morning After Dark Janet Jackson – Love Would Never Do Without You Janet Jackson – Nasty Beats International – Dub Be Good To Me [...]
No apologies for putting another cover from this Dutch guy, Airto, onto the site. We've not had many covers submitted of late – no problem, its a grower – but jeepers creepers, the guy can sing. Enjoy this shortish rendition of James Morrison and Nelly Furtado's Broken Strings. I do apologise, however, for the use [...]
Is it just me or does anything go well with the Timbaland/Nelly Furtado vibe on Prmiscuous? This is about the 20th mashup we've heard with this track at its foundation; most of them are good enough to feature here. That does raise the problem that we end up with a lot of similar sounding tracks; [...]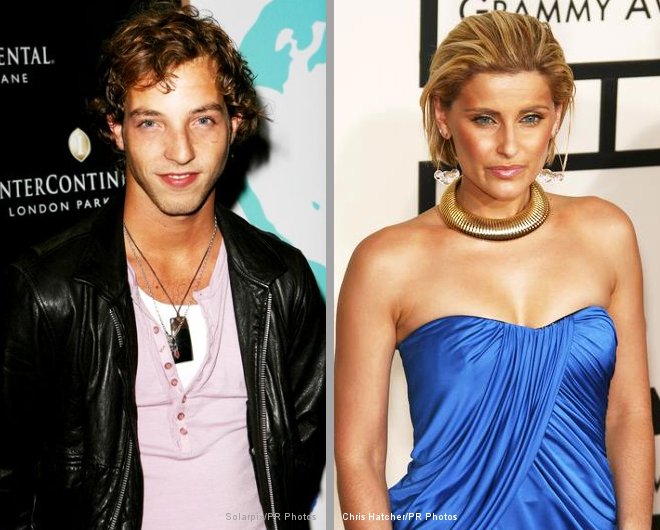 This is billed as "The Official Remix" of Nelly Furtado and James Morrison's hit track 'Broken Strings'. A lot of tracks are described as 'official' remixes, though, as we were only tipped off about this track after it was sent to us, we haven't established who has produced this – leave your comments if you [...]
The best chillout remix I have heard of Nelly Furtado's hit. Mika is an unlikely candidate, but it works. It's an easy dance track to listen to without being too predictable. Pop it on over Christmas and see if your Mum notices Mika! Another top mashup from Robin Skouteris.
You can reach the Kings of Orange in English or German. In 2007, Furtado and Justin Timberlake were featured on Timbaland's single "Give It to Me", which became her third number-one single in the U.S. and second in the UK. "Billie Jean" is a 1983 hit single from Michael Jackson's Thriller album. A number-one hit [...]